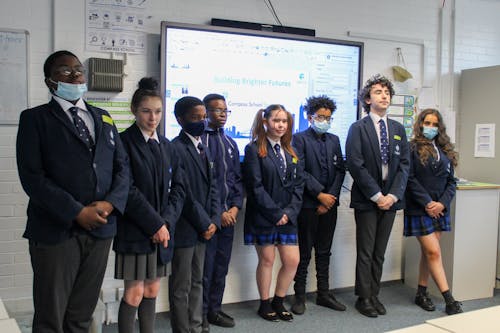 Work experience with Construction Youth Trust
Over the past few months we have joined Construction Youth Trust at various local schools to help promote employment and training opportunities in the construction sector.
In May, Sam and Charlie from Keltbray talked to Compass School students about the range of careers and training pathways available to them. Last month, our Project Manager Erion joined the work experience programme for Year 10 pupils at Deptford Green School. This brought the world of work to young people whilst they were not able to attend in-person placements due to CV-19. Erion sat on the 'expert panel' to judge pupils' fictional development proposals for a community centre.
When asked what they thought of the programme, one of the students said, "I learnt that there are jobs in construction that I could be good at. I never knew what architects did, but this experience has shown me that in the future maybe it could be me!"
 To find out more visit constructionyouth.org.uk