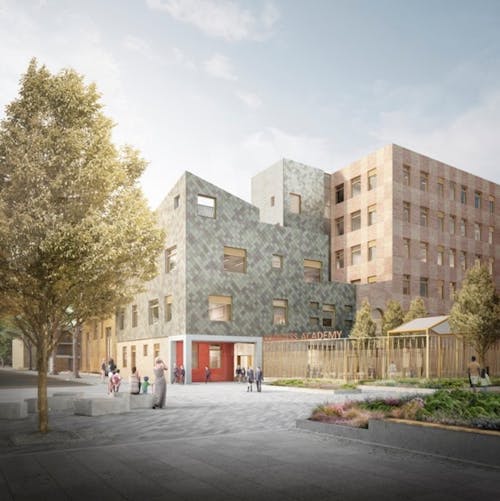 Site for new Compass School handed over to the Department for Education
In November, Grosvenor handed over the Campus site on Keeton's Road to the Department for Education (DfE).
 This marks an important milestone in the delivery of the 600 pupil Compass School Southwark, which will also provide the community access to new sports facilities.
 The DfE will begin works in early 2022 and is expected to deliver the new school by the end of 2023.
 Construction specialist ISG will be undertaking these works on behalf of the DfE and will be in touch with neighbours in due course.
At the Biscuit Factory site, Keltbray is close to finalising the first phase of enabling works. Please see the downloads page to read Keltbray's newsletters to find out more.