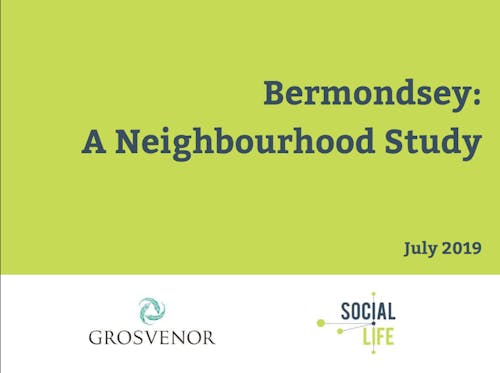 Results of the Neighbourhood Study
Over the past six years we have spent a lot of time getting to know the local community and have delivered a community investment programme to meet local needs and priorities.
Our ambition to make a positive contribution to the future of Bermondsey is outlined in our Local Legacy Strategy, which was submitted alongside our planning application in October 2017. Since then, we have wanted to learn more about residents' experiences and priorities for the future to help further refine our approach to delivering and measuring local benefit.
To do this, we employed independent researchers Social Life to carry out a comprehensive Neighbourhood Study.