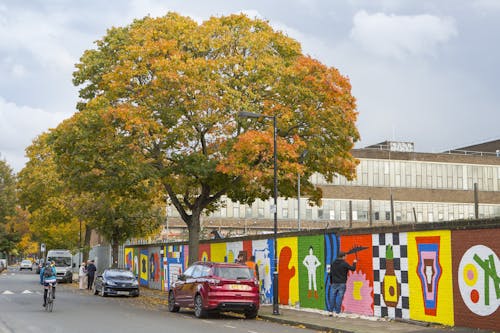 Have you seen the colourful mural on Clements Road?
Artist Alec Doherty, who has previously produced distinctive pieces for Partizan brewery, has created
a bold and beautiful artwork to represent the history of the area and depict the people and businesses
that make it what it is today.
As well as celebrating the area's unique character, the artwork is also good for the environment as it uses Airlite paint, which is proven to neutralise pollutants and bacteria, improve air quality and aid wellbeing.
Tell us what you can spot on the mural by sending your photos to bermondsey@grosvenor.com