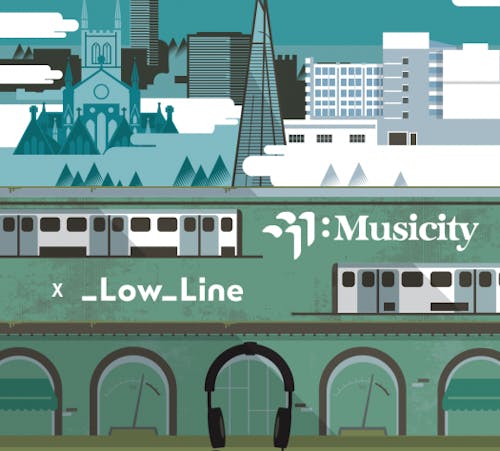 Listen to The Low Line with Musicity
In June, The Low Line was featured on the Musicity initiative as part of London Festival of Architecture. Musicity is an 'architecture-inspired sound art project' that was founded by BBC radio 3 DJ Nick Luscombe in 2010.
The project was commissioned by Better Bankside, along with Team London Bridge and Blue Bermondsey Business Improvement Districts, as a way of encouraging audiences to venture out and explore the urban environment in new and unexpected ways.
You can read more about the project and listen to the tracks at www.musicityglobal.com/cities/musicity-x-low-line/ - but only by visiting the different locations!