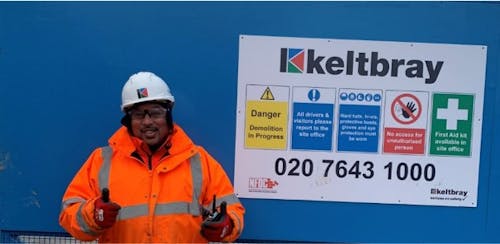 Jobs for local people
We are pleased to have secured roles on site for five Southwark residents. The roles include welfare operatives and traffic marshals - like Fanuel, shown here, who found out about the opportunity from Southwark Works. Fanuel and the other new starters are quickly settling into the Keltbray team and becoming key people on site.
We will have more news about our plan for maximising the employment opportunities on site for local people in spring.
For current vacancies and details on how to apply please visit www.grosvenorandermondsey.com/community and click on 'Jobs' at the bottom of the page.