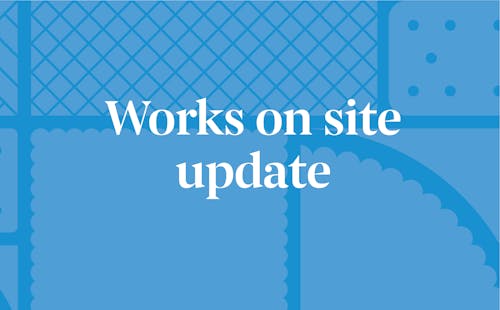 January works on site update
The past few months have been busy on site as Keltbray continue with the enabling works for the first phase, which includes the new school facility for Compass School Southwark.
The demolition and enabling works for phase 1 are expected to complete in 2021, from which point the construction of the new buildings can begin. We look forward to continuing to work closely with you to maximise the local opportunities that these plans can deliver.
If you have any questions relating to the works on site you can call Keltbray's Site Manager, Sam, on 07738 013423 or email him on sam.clode@keltbray.com. He'd be happy to talk you through the details. Keltbray are also issuing monthly bulletins to keep immediate neighbours up to date with the status of their works; these are also available to download here.
Since beginning on site in August, Keltbray have:
Conducted surveys to check the electrical and heating systems in the buildings.
Removed most of the asbestos and non-structural elements from inside the existing Campus buildings.
Installed hoardings to Drummond, Clements and Keeton's Road, which will soon feature artwork that reflects the rich history of the area and the vibrant community that live here.
Set up CCTV, 24/7 security and two temporary site offices, which include a small canteen.
Installed environmental monitoring equipment to ensure that dust, noise and vibrations are kept within the recommended levels.
Had the first Considerate Constructors Scheme audit and were pleased to achieve a good score.
Started the demolition works to buildings BF-E (behind the former biscuit factory) and BF-H (on the corner of Drummond and Clements Road).
Over the coming months Keltbray will be:
Continuing demolition works to BF-E and BF-H.
Continuing to remove asbestos and non-structural elements from the former biscuit factory buildings.
Installing temporary boiler units in the school grounds on Drummond Road.
Installing scaffolding to the Campus buildings BC-A and BC-B, on Drummond, Keeton's and Collett Road.
Starting the demolition works to the Campus buildings. It is expected that this will start in April, focusing initially on BC-A and BC-B.
Finishing the construction of a sub-station on the Campus site to provide electricity for the existing buildings and to power the new School building.
Connecting utilities such as water and electricity to/from the new buildings.
Continuing to monitor the recycling rate of waste materials and ensure that at least 92% of materials are being recycled or reused.