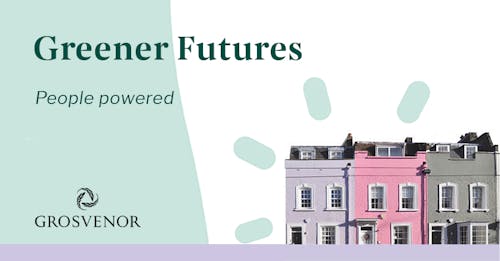 Greener Futures to fund community projects
Greener Futures, Grosvenor's £1 million+ investment programme focused on communities and the climate emergency, has awarded £230,000 to 9 projects in Westminster and Southwark.  We estimate the 9 projects will collectively benefit almost 23,000 people.
The projects we are supporting in Southwark are:
Green Schools Project – to support two schools in Bermondsey become Zero Carbon through weekly sessions for pupils, teachers, training and events.
Bede House Association – to help redesign a nature garden to be used for environmental education by people with learning disabilities.
Salmon Youth Centre – to deliver a youth leadership programme with 10 young people from ethnic minority backgrounds who will lead a youth social action project to engage 900 young people with climate issues.
Climate Ed – to deliver educational workshops on climate change in 90 primary schools in Westminster and north Southwark.
Bankside Open Spaces Trust – to help fund the employment of a Green Hub Manager to support the ongoing development of green sites in Bermondsey.
This four-year programme aims to improve people's lives by:
Supporting training and jobs in the green economy
Enabling communities to take climate action
Improving young people's access to nature
Together with our partners Groundwork, The Westminster Foundation and The London Community Foundation, we will raise money and offer our time to help communities benefit from a greener economy. Find out more about our partners here.