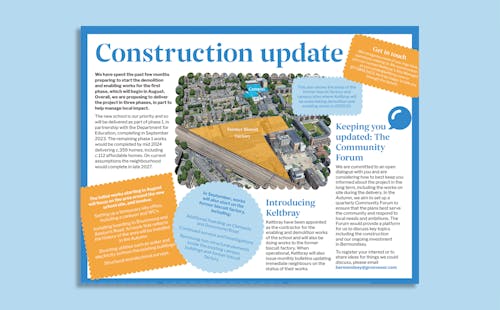 Construction Update
Preparations to start work on site have been underway so that we can begin to deliver the plans for the former Peek Freans biscuit factory and Bermondsey Campus, which were consented by the Greater London Authority in February 2020.
We are looking forward to continuing to work closely with you to maximise the opportunities that these plans can deliver for local people and businesses.
We'll continue to keep you updated through this website and the community newsletter, but please don't hesitate to contact us at bermondsey@grosvenor.com if you have any questions.