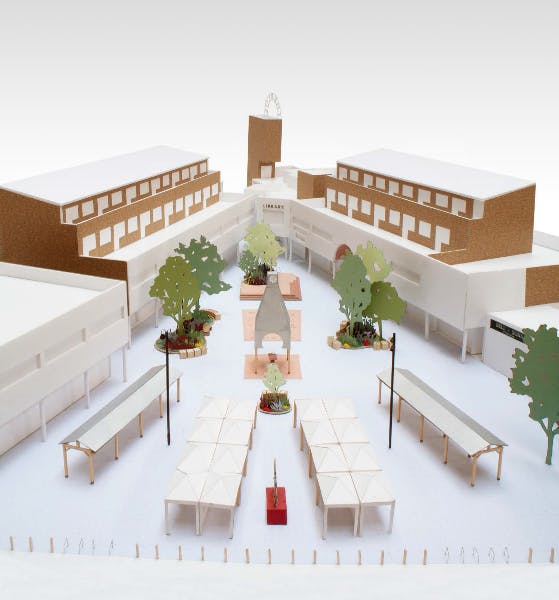 Improvements to the Blue Market Place begin
Following the planning consent by Southwark Council last year, the regeneration works for the Blue Market Place have begun. Southwark Council has appointed Warwick Landscaping to carry out the works that will include:
An improved landscape with more greening and seating.
The demolition of 10 Market Place to create a new pedestrian route.
New and improved power to allow for an expanded market with more stalls.
At the heart of the market will be a new clock tower that evokes the historic clock, which stood on the Biscuit Factory. This will be embellished with 4,000 locally made tin can lids to celebrate the fact that the first tin can was invented in Bermondsey. Workshops will be for the community to emboss the tin lids before they are added to the tower.
To find out more information about these workshops and any aspect of the programme please visit the project website madeinbermondsey.co.uk