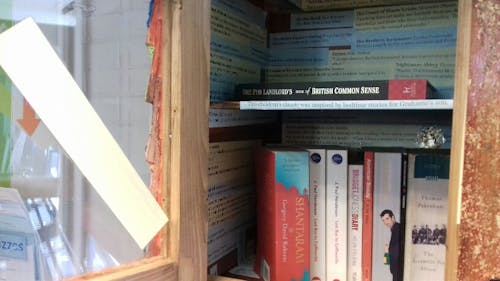 Bermondsey Bookstop on Clements Road
You may have noticed a little pop-up library on Clements Road in recent weeks. Initiated by Grosvenor, built by Construction
Youth Trust and artistically decorated by Compass School Southwark, the little library is for community use.
It will be maintained by Compass School Southwark and Grosvenor, so please help us take care of it and keep the shelves stocked.
Pick up a book or drop one off, it's a free community resource that we hope will be enjoyed by all.