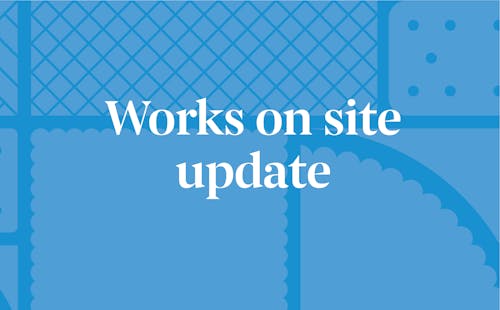 August works on site update
Keltbray have been making good progress with the enabling works for the first phase.
These will complete later this year and then construction of the new buildings, including the new school facility for Compass School Southwark, will begin.
Since our last update in February, Keltbray have:
Demolished buildings BF-E behind the former Biscuit Factory and BF-H on the corner of Drummond and Clements Road.
Installed hoarding to the south of BF-F.
Installed scaffolding and temporary bracing to building BF-D to keep the building stable whilst works go on around it.
Removed asbestos and non-structural elements from the former Biscuit Factory buildings.
Demolished buildings BC-A and BC-B on the Campus site.
Installed temporary boilers to the school grounds on Drummond Road.
Connected utilities such as water and electricity to and from the new buildings.
Constructed a sub-station on the Campus site to provide electricity for the existing buildings and to power the new School.
Over the coming months, Keltbray will be:
Demolishing BF-D at the south of the site.
Continuing to monitor the recycling rate of waste materials and ensure that at least 92% of materials are being recycled or reused.
Carrying out weekly monitoring of dust, noise and vibration levels to ensure they are kept within the set targets. 
Excavating Plot 1, BF-H, BF-E, BF-D and Campus to remove ground slabs and any contaminated materials to prepare the site for construction.
We recognise this work can be disruptive and have taken steps to minimise disturbance, such as reducing the number of machines in operation at any one time.
Please contact us or Keltbray's Site Manager Sam on 07738 013423 or sam.clode@keltbray.com if you have any questions.