History
There's nowhere quite like Bermondsey. From bourbon biscuits and custard creams to Rock'n'roll down The Blue, our vibrant community has many stories to tell.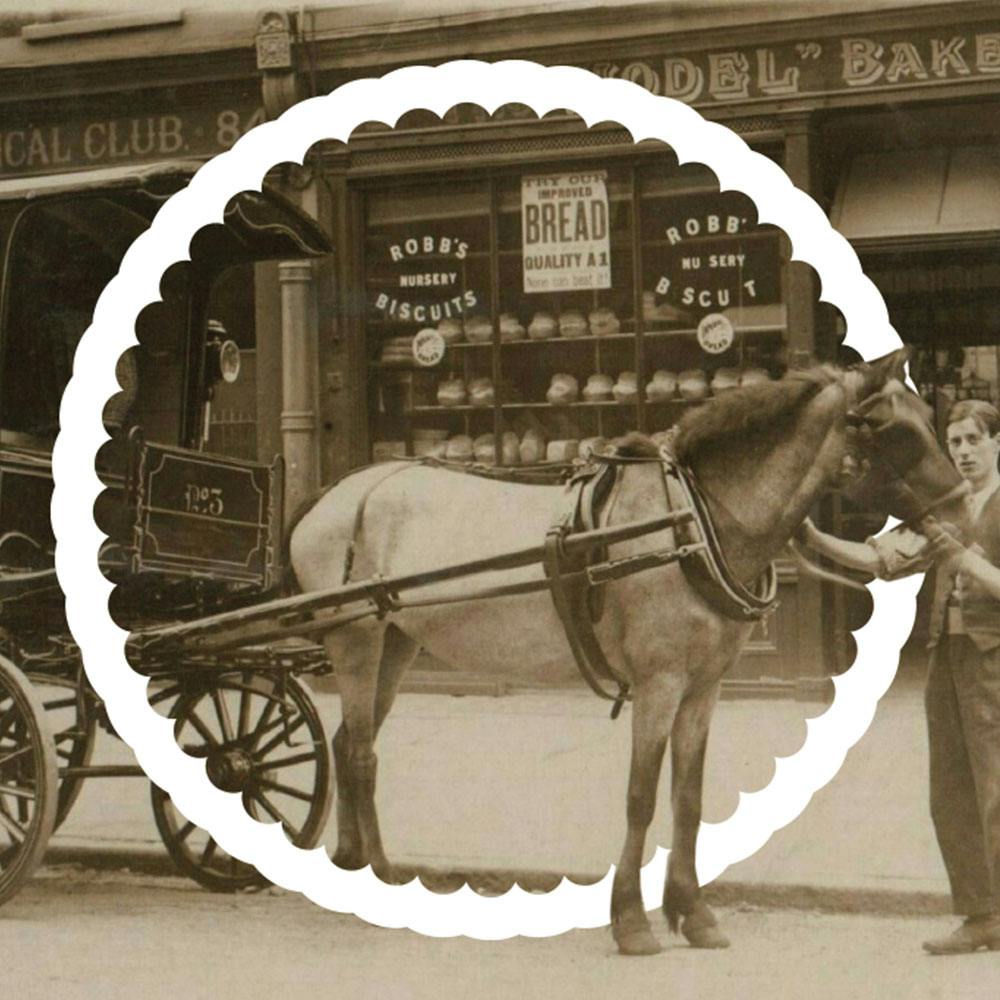 I remember the wonderful smell of custard creams from the factory. My older sister Kathy worked there for a time in the 1950s and on Friday nights she would come home from work with a huge plastic bag full of broken biscuits – for us being poor it was like Christmas!

Ray Hamilton
Ancient Bermondsey

Bermondsey is almost certainly one of the oldest parts of Southwark, with a history of royal and religious connections. It's believed that a Monastery was based here during Saxon times and there's evidence of Roman occupation.

The Mayflower

The Mayflower ship sailed from the port of Rotherhithe to Cape Cod, carrying those who wanted to build a new life across the Atlantic.

Supporting London's Industry

Bermondsey produced one third of all leather in the country by the 1790s. Industry then progressed from London's Leather to London's Larder as three quarters of the capitals butter, cheese, bacon and canned meats also came from Bermondsey's docks.

The world's first underwater tunnel

The Thames Tunnel linking Rotherhithe and Wapping was built by Sir Marc and his famous son Isambard Brunel (who nearly drowned when the tunnel breached).

Peek Freans Biscuit Factory

In 1857 James Peek, a wealthy tea merchant from Devon, opened a biscuit factory on Mill Street, Bermondsey. When James was joined by his relative, George Hender Frean (1824-1903), the Peek Frean biscuit brand was born. With business booming, the factory moved to a larger premises on Clements Road in 1866.

Southwark Park opens to the public

The 25 hectare park designed by Alexander McKenzie was one of the first parks created by the Metropolitan Board of Works.

World famous biscuits

Peek Freans invented several family favourites that are still around today, including the Chocolate Digestive, Custard Cream, the Bourbon and Twiglets.

The Salters

In 1922, Ada Salter (London's first female councillor) became Mayor of Bermondsey, and her husband Dr Alfred Salter became the constituency's independent Labour Party MP. Together they worked to alleviate the effects of poverty in the largely working-class area.

The first Poppy Factory

With funding from the British Legion, the Disabled Society opened the first paper poppy making factory on St James's Road.

Feeding prisoners of war

A total of 3,158,566 parcels were packaged up at the biscuit factory and sent off to feed prisoners of war.

The Queen's Wedding Cake

A six tier, 270kg cake was made at the biscuit factory for Queen Elizabeth II to celebrate her marriage to the Duke of Edinburgh. Today, a replica sits in the Biscuit Factory Museum.

The Factory closes

Peek Freans UK were acquired by Danone, but with biscuit sales in decline and manufacturing running at 50%, the factory closed with a loss of 1,000 jobs.